Sand
Plant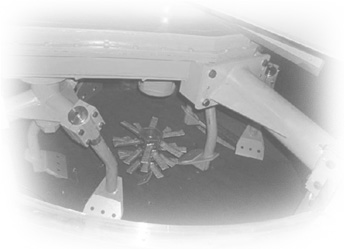 Kaizen Ferro Cast has installed a 40 ton per hour capacity sand plant from BMD. We have selected Belloi & Romagnoli for sand mixture and Green Sand Control system from USA, with PLC interfaced load cell for return sand, new sand and additives like Bentonite, Coal Dust etc. with online moisture and sand testing facility. Also the homogeneity in mixing of Raw Material which also drastically reduces consumption of Bentonite, cold dust etc. Which also affect the quality of casting finish due to less generation of dead clay in sand.
It has fantastic advantages like:
Min. Casting defects like blow holes, porosity and mold breakage etc. due to highest quality consistency of ready sand.
High amount of raw material saving due to best design and proven performance of sand mixer.
Homogeneous quality in all batches.Inbuilt properties of input return sand is retained with min. losses.
Exact feeding of input raw material due to feeders with electronically controlled load cells coordinated with online sand inspection facilities synchronized with main computer.
This sand plant will encompass components like:
Intensive Mixer.
Automatic Green Sand Control Systems (USA)
Sand Cooler
Automatic additive dosing systems
Centralized PLC based controls
Core Shop – Shell Core & Cold Box SUSHA Make